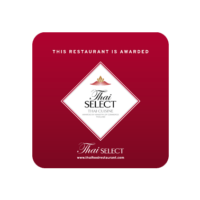 SAN THAI
Sushi & Thai Restaurant
Próżna 10 St. Warsaw
Phone +48 577 607 775
SAN THAI – a collective effort of a mother and son who fell in love with the tastes of Thailand. This combination of familial warmth and years of experience in catering has resulted in a tastefully designed location, in which the talent of excellent Thai cooks guarantees authenticity and the highest quality of oriental dishes – all of this in distinctive interiors at Próżna street, right in the heart of Warsaw.
Seduced by the colours and the the often surprising combinations of tastes offered by Thai cuisine, we came up with the idea to create, in the heart of Poland, and the centre of Warsaw, an oriental culinary space buzzing with life. The Thai restaurant which was borne this way lets you travel to a world of fragrant spices, seafood, juicy meats, and original ingredients.
The mastery of the cooks, the high quality of the dishes based on fresh products, and insistence on using the original spices and ingredients from Thai cuisine have resulted in a truly oriental taste of the dishes served in our restaurant.

Opening hours:
Monday – Thursday 12:00 AM – 10:00 PM
Friday – Saturday 12:00 AM – 11:00 PM
Sunday 13:00 AM – 10:00 PM
Phone + 48 577 607 775