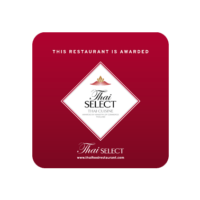 SAN THAI
Thai Restaurant
Próżna 10 St. Warsaw
Phone +48 577 607 775
SAN THAI – This combination of family emotions and years of experience in gastronomy has created a place decorated with taste, where the talent of excellent Thai chefs guarantees the authenticity and the highest quality of oriental dishes in unusual interiors in the heart of Warsaw at Próżna Street.
Seduced by the colors and the sophisticated, often surprising combinations of flavors offered by Asian cuisine, we wanted to create in the heart of Poland, in the center of Warsaw, a lively oriental culinary space. The resulting restaurant allows you to move to the world of aromatic spices, seafood, juicy meats and original additives
The truly oriental taste of the dishes served in our restaurant is due to the compilation – the craftsmanship of the chefs' craftsmanship, as well as the care for the high quality of dishes based on fresh products and original spices and additives in Thai cuisine.
Opening hours:
Monday – Thursday 12:00 AM – 10:00 PM
Friday – Saturday 12:00 AM – 11:00 PM
Sunday 12:00 AM – 10:00 PM
Phone + 48 577 607 775